Juvi      1. Help, Aid, Support, Serve, Assist
 2. Gratify, Delight, Please
Vitae       1. Life, Lives                                          
JUVITAE
ASSISTANTS OF LIFE
OUR LUXURY
APARTMENT LOCATORS
are ready to take your call and go to work for you today to locate that excellent Apartment and negotiate that amazing deal on your behalf.
OUR LUXURY
APARTMENT LOCATORS
ARE READY TO FIND YOUR IDEAL APARTMENT
BEST DEAL THAT FITS YOUR NEEDS
Our duty isn't to make a list of apartment options like others, our duty is to search and locate that PERFECT place you want to call home. The place that fits your wants, needs, desires and budget.
Make your move easy, smooth, and hassle-free. JuVitae Luxury Apartment Locators are the professionals you need to find the best deal that fits your specific needs.
EXCEPTIONAL SERVICES
JUVITAE Luxury Apartment Locators set a new standard of excellence in real estate. Our passion is to provide an exceptional experience and provide the highest level of service possible.
We understand our client's expectations and various needs. Thus, we strive to build a strong professional relationship and get a throughout understanding of what our client is truly looking for; not just an agent, but a Real Estate experience.
REAL ESTATE EXPERTS
We are a team of real estate professionals with years of knowledge and experience in luxury apartments. However, we also have our way of doing things, we're fast, efficient, and most importantly, we're all KIND!
Our Luxury Apartment Locators focus on the exact things you're looking for, we use our own system to narrow down exactly what you're looking for, we also happen to do it faster than everyone else.
REAL SUPPORT
REAL PEOPLE
"An exceptional experience is the lowest expectation we provide."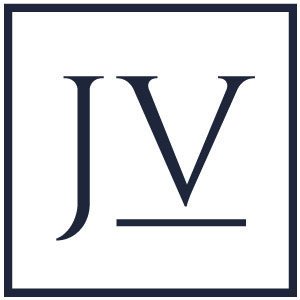 JUVITAE LUXURY LEASING – We are a Luxury Leasing Real Estate company based out of Houston Texas. We're looking to assemble a team of like-minded and like-hearted professionals who want to become part of something special, the future of Luxury Apartment Leasing. Our focus and goal is to innovate the industry by creating something new and unique for our agents as well as our clients. We're here to become the #1 Luxury Apartment Leasing company in Houston, in Texas, and in due time, a nationwide BRAND which cannot be duplicated based on culture, leadership, technology, systems, and customer satisfaction.
Our team has a deep-seated passion for creating what I like to call a "European Experience", a real estate experience that people will remember fondly rather than just a drudging transaction. JUVITAE's vision is to become the home for a new breed of Real Estate Agent, one who is not solely focused on customer acquisition, but one who's focus is to add value to the team, the company and our clients…