You need an apartment,
but you're too BUSY. We totally GET IT!
So how about we help you find that perfect apartment, FOR FREE? 100% complimentary! 
Welcome to Juvitae, where we specialize in helping our clients find their dream luxury apartments– high rises, and penthouses.
Juvitae is a personalized service that takes the time to understand your unique needs and preferences, and then provides customized recommendations based on those factors.
Also, our service is FREE! That's right! Apartments compensate us for a good tenant. We only ask for one thing in return– honor our agent's hard work and add their name and our company as your "referral source," and we take care of the rest!
A Step-by-step Guide to How We Work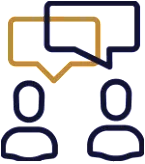 Step 1: Initial Consultation 
The first step in our process is to schedule an initial consultation with one of our leasing agents. During this consultation, we'll discuss your needs, preferences, and budget to get a clear understanding of what you're looking for in a luxury apartment.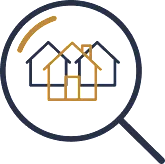 Once we have a clear idea of what you're looking for, our team will start searching for available properties that match your criteria. We have access to a vast network of luxury apartment buildings throughout the city, so we're confident we can find something that meets your needs.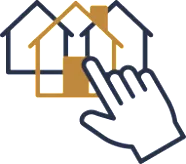 Step 3: Property Selection
After we've identified several properties that meet your criteria, we'll schedule tours, so you can see them in person. Our team will accompany you on these tours to answer any questions you may have and provide additional information about the properties.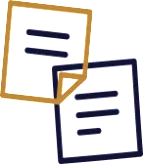 Step 4: Lease Negotiation
Once you've found the perfect luxury apartment, we'll help you negotiate the lease agreement. We have extensive experience in lease negotiations and can help you secure the best possible terms.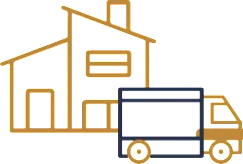 Step 5: Move-In Assistance
With a deep understanding of their clients' needs and preferences, Juvitae aims to provide a seamless and stress-free experience from start to finish. With our move-in assistance, settling into a dream luxury apartment becomes a hassle-free reality.
At Juvitae, we take pride in providing exceptional service to our clients. Our team of leasing agents is dedicated to helping you find your dream luxury apartment, and we'll work tirelessly to ensure your satisfaction. Have us schedule your initial consultation and start your search for the perfect luxury apartment.
A Holistic Approach to the Luxury Life You Deserve
At Juvitae, we understand that finding the perfect luxury apartment is about more than just the physical space. That's why we take a holistic approach to our clients' needs, considering factors such as location, building amenities, and lifestyle preferences. Whether you're looking for a bustling city center or a quiet suburban oasis, we'll work with you to find a luxury apartment that fits your unique lifestyle.

In addition to our personalized approach, we also prioritize transparency and open communication throughout the leasing process. We understand that finding a luxury apartment can be a significant investment, and we want our clients to feel confident in their decisions. That's why we're always available to answer questions, provide additional information, and address any concerns you may have. We're committed to creating a positive and stress-free experience for our clients, from the initial consultation to move-in day and beyond.
Complimentary is good, but complimentary AND exceptional is BETTER!
Let us get to know you– this is how we narrow down and locate the best options that fit exactly what you're looking for.