Latin Definition For :
JUVI   :  1. Help, Aid, Support, Serve, Assist
   2. Gratify, Delight, Please
VITAE : 1. Life, Lives
JUVITAE : ASSISTANTS OF LIFE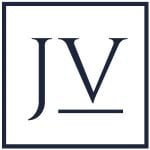 JUVITAE Luxury Leasing–Home of the best luxury apartment locators–is a worldwide luxury real estate firm based in Houston, TX. As accredited, bilingual real estate professionals, they specialize in luxury leases for both short-term and long-term leases. Its president Julian Vera is a self-proclaimed perpetual overachiever and actively adds to his team others whose sense of accomplishment burns deeply within them, as well. He has been able to amass a team of like-minded and like-hearted professionals who cater to clientele who have distinct tastes, demanding schedules and sometimes quickly changing needs. The team has an innate talent for anticipating their clients' requirements and wishes.
Julian and his team have a deep-seated passion for creating a real estate experience that people remember fondly rather than just a drudging transaction on which they look back with disdain or indifference. JUVITAE's goal is to establish long-term relationships with their clients and to meet their needs in whatever cities they may land next.
He and his team seamlessly guide clients through their luxury acquisitions and sincerely attend to details other realtors might not be willing to do such as personal transportation to and from the airport or serve as guides who assist their customers in quickly acclimating to their new city. Being able to provide customer service that encompasses a concierge attitude is paramount.
Julian and his associates understand that their clients' stately and adventurous lives require a devoted team whom they can trust to uncompromisingly attend to their various proceedings across the globe. They provide each client with a consistent point of contact who will tend to those transactions no matter where their journey leads them.
Their Particular areas of expertise include strategic planning, logistic coordination, and negotiation and transaction management. While JUVITAE focuses primarily on luxury leasing, they coordinate, negotiate and execute high-end real estate purchases, as well.
As a former Marine, Julian's ability to mitigate risks and probabilities of error is engrained in his core. Additionally, his team shares this same tenet, which offers their clientele a sense of confidence greater than that provided by others in real estate. Their passion for serving people has allowed them to build a firm foundation of luxury real estate clientele. Clients regularly note that JUVITAE made their relocations and acquisitions seamless and enjoyable.
Each JUVITAE team member applies their strong market knowledge and customer service mastery to consistently exceed customer expectations. Julian's keen training and branding expertise allowed him to grow an organization that adds value to both the clients' lives and the lives of his associates.
In addition to being a family man, Julian loves soccer–whether he is playing or cheering on his favorite professional team. His travels have taken him across the globe, and his aptitude to quickly assimilate to the culture from where he is visiting affords him the ability to feel at home always. Julian strives to learn new things continually and is active in his community. As a servant-leader who genuinely enjoys evoking joy into others' lives, his hope is that he leaves people better off than they were prior to meeting him.