LUXURY APARTMENT
LOCATORS IN HOUSTON
Juvitae Luxury Leasing is a leader in luxury apartment locators in Houston; we offer services designed to make finding an apartment for lease for short-term or the long-term stay simple. We are experienced apartment-locating specialists familiar with Houston and its surrounding cities and the qualities that make each of them unique for a short-term or a monthly basis stay. As such, we will help you find the right apartment fast.
Locations We Serve.
Luxury apartments in the Galleria
Juvitae Luxury Leasing apartment locator services are ideal for finding luxury apartments in Galleria. Livened by the splendor of the uptown climate of Houston, Galleria is a favorite spot for tourists. Thanks to a chic network of high-end amenities, the neighborhood offers an impressive environment for relaxation, business conferences, and retreats. Its well-tendered lawns, prestigious condos, and excellent apartments, the area offers a convenient atmosphere for a thrilling shopping experience when visiting the city
Being a hub of numerous shopping stores, it marks the height of convenience since it avails all items one would need for their apartment living.
Luxury apartments in Upper Kirby
Finding luxury apartments in Upper Kirby can be stressful without a reliable apartment locator service. However, with Juvitae Luxury Leasing, the apartment searching is as easy as a walk in the park for both frequent and first-time visitors. The apartment locator specialists make the experience trouble-free and guide you on all the details necessary to settle in.
The Upper Kirby area offers splendid amenities including boutiques, bistros, restaurants, and plush shopping stores for the convenient shopping experience. The fresh air and refreshing beauty of the high-end restaurants such as Oporto Café along the major streets make it an ideal place to stay when visiting Houston.
Luxury apartments in Rice Military
Rice Military is a high-class community that stands out as one of Houston's top residential areas home to quality, luxury apartments. There are thousands upon thousands of luxury apartments and condos available for lease and sale.
Being a highly developed neighborhood, the area has trendy recreation amenities like the nearby Memorial Park. Besides, the neighborhood has the state-of-the-art shopping malls and restaurants. As such, it is an ideal locale for a hassle-free shopping experience.
The apartments and condos are designed to facilitate the maximum use of the available space. Still, there are stylish restaurants such as the Tex-Mex restaurant, which serves exotic and delicious cuisines. With three-, two-, and one-bedroom apartments to choose from, there is enough space for a comfortable stay. With the help of Juvitae Luxury Leasing, it is easy to find the right apartment for you and your loved ones either for a short-term or, long-term use, here.
Luxury apartments in River Oaks
Luxury Apartments in River Oaks are the solution to your accommodation needs while traveling for business or pleasure in Houston. The apartments in the neighborhood are among the most pricey and stately in the city. You can find mansions, luxury condominiums, and apartments for your stay.
The neighborhood is a well-knit community with proper planning and boasts of the beautiful natural landscape that rivals the Beverly Hills. From homes for rent to high-end luxury apartments and full-scale mansions, River Oaks is a unique location in Houston to reside. Besides, its excellent amenities- including the Menil Collection art galleries, restaurants, and the Oaks Shopping Center- provide the perfect environment for residential living.
Luxury apartments in Montrose
No accommodation facilities beat the luxury apartments in Montrose to be found with Juvitae Apartment locator services. The Montrose neighborhood is popular for its ceremonial cottages, skyscrapers, and century-old bungalows.
However, the unique scenery of the neighborhood also includes elegant boulevards, streets, avenues and majestic mansions. Montrose is a wonder, and its art galleries, posh theaters, and convenient stores add to its vibrant spirit. It is a comfortable residential area with classy cafes, hotels, and coffee shops such as Starbucks. With the abundant luxury apartments in the neighborhood, the available options are inexhaustible and spacious for a comfortable accommodation.
Luxury apartments in Mid-town
With qualified apartment locators in Houston, it is easy to find excellent luxury apartments in Mid-town. With its trademark urban lifestyle, the neighborhood offers modern shopping centers and luxury apartments for unbeatable comfort. Besides, its central location in Houston affords residents breathtaking views of the Northern skyline for an immersive experience of nature. The beauty of the neighborhood matches the sanctuaries, art galleries, chic restaurants and impressive boutiques to the travelers' delight. Renting a luxury apartment here is a treat of a lifetime.
Luxury apartments in West University
It is every traveler's dream to find comfortable accommodation for a short-term stay during travel. Fortunately, the various luxury apartments in West University are on par with the excellence of royalty residence. With its lively community, it is a perfect location to stay in for both short-term and long-term accommodation. With the services of a reputable apartment locator services provider, the process of finding and leasing accommodation amenities is smooth and last one business hour. West University has a lot to offer, from its nationally recognized restaurants and boutiques to excellent transport infrastructure or swift commutes to and from various amenities. Leasing an apartment here is a worthwhile undertaking.
Luxury apartments in Medical Center
Luxury Apartments in the Medical Center area are meant to offer travelers stress-free accommodation. Named the world's largest medical center, it is practically a city within a city, and its real estate industry is as diverse and popular as the neighborhood itself.
The apartments here rank top among other cities in Houston. As a busy hub for healthcare and business services, the city offers, well-furnished apartments for short-term and long-term lease for visitors or persons looking to relocate here. If you consider leasing an apartment here, it is worth it as the area has all amenities to suit your needs.
Luxury apartments in Energy Corridor
From the energy conglomerates, driving the economic development to its lively spirit, the Energy Corridor is a high-end residential area. It is also a fast-growing neighborhood and provides an array of luxury apartments for a comfortable stay.
Luxury apartments in Energy Corridor are as expansive as the size of the city itself. With giant energy companies hosting their offices here, the city has a flourishing real estate sector to meet the housing demand. Thus, the apartments here match the class and prestige of international brands such as ExxonMobil, BP America, and Shell Oil Company. Also, there are community amenities to match the need for relaxation. Prestigious hotels, the Bear Creek Pioneers Park and George Bush Park and outdoor cabanas are the flavors of the city.
Luxury apartments in Memorial Heights
Memorial Heights neighborhood is the perfect blend of luxury and comfort as evidenced by its luxury apartments. The luxury apartments in Memorial Heights are in prime and awe-inspiring scenes and are equipped with world-class facilities for comfortable stay and relaxation.
When visiting Houston, there is no better way to experience the buzz of urban life like savoring the memorial heights area. Choosing to lease an apartment here implies a therapeutic experience of rest and visually beautiful environment, especially from the upper apartments. Besides, it is central to other neighborhoods in Houston and offers exceptional amenities such as grocery shopping, clubs, nightclubs and coffee shops for ultimate convenience.
Luxury apartments in Downtown
Downtown is home to some of the most spectacular highrises in Houston. The highrises in the downtown area offer maximum room for accommodation. High-rise style apartments separate visitors from the streets. In fact, they contrast the outdoors. The luxury apartments in downtown are perfect for an excellent urban living experience. The area is a perfect fusion of both family and professional living. With its spacious luxury apartments, you are bound to love your stay in the neighborhood, whether for a short-term or long-term stay.
Luxury apartments in Greenway Plaza
Luxury apartments in Greenway Plaza are ideal for visitors who enjoy the pleasure of comfortable accommodation during their time in Houston. The neighborhood is jam-packed with exciting social amenities for splendid urban life experience. With its world-class retail business premises and residential spaces, it a thrilling neighborhood with clusters of high rise buildings for a friendly stay when visiting Houston. You can appreciate its beauty by visiting various parks and indulging in mouth-watering cuisines.
HIGH RISES
IN HOUSTON
Juvitae luxury leasing can help you secure the ideal highrises in Houston. Houston luxury highrises have a range of range from one bedroom to three bedroom apartments and afford residents spectacular views of the city. Their interior spaces are well designed and finished to afford you the luxury you deserve. Schedule a tour with us today for more information.
Best Price in the Market
Whatever city you may want to land next, we will provide you with a list of properties and luxury apartments that will suit your budget, needs, and lifestyle!
Make your move easy, smooth, and hassle-free. JUVITAE Luxury Apartment Locators are the professionals you need to find the best property in the real estate market today!
Exceptional Services
JUVITAE Luxury Apartment Locators set the standards of excellence in real estate services. Our passion is to provide services that will create a genuine real estate experience for our clients.
We understand our clients' expectations and various needs. Thus, we strive to build a strong professional relationship and make sure we're all on the same page in finding the perfect property for each of them.
Real Estate Experts
We are a team of passionate and experienced real estate professionals who strive to provide unparalleled real estate services to our clients.
Each luxury apartment locator in the JUVITAE real estate team identifies what the clients should know to find the property that will make their experience an amazing one. Our goal is to find the perfect place for you.
PENTHOUSES
IN HOUSTON
If you are planning to spend time in Houston or settle in the city for the long-term, let our apartment locator specialists help you find a modern, spacious, and luxurious apartment or Penthouses in Houston. Our experience stretches several years in various neighborhoods in Houston, and we are dedicated to making your penthouse search as fast and convenient as possible.
With our Luxury apartment locators in Houston, you can rest assured you find the ideal apartment, at the perfect spot, and the right size for you. Contact us now to learn more.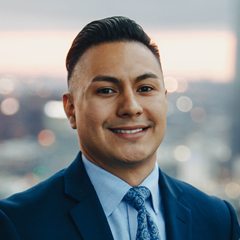 JULIAN R. VERA
Principal
Julian Vera, the President of JUVITAE Luxury Leasing based in Houston, TX, is an accredited, bilingual real estate professional specializing in both short-term and long-term luxury leases. He has a deep-seated passion for creating a real estate experience, rather than just a drudging transaction. Julian and his team of expert luxury apartment locators will guide clients through their luxury apartment acquisitions. Unlike other realtors, Julian sincerely accommodates all his clients' concerns and questions and is willing to provide services such as transportation from the airport and to help clients become more comfortable in their new home and new city.
LAURA L. DANNA
Agent
Laura's top-most goals are to represent her clients with integrity and provide result-oriented approach in searching for the perfect place in Houston, TX. She believes that reliability and trust are paramount when helping clients, find the best luxury apartment they can call home. This skilled and amazing luxury apartment locator knows the neighborhood of Houston like the palm of her hand and her knowledge of the community is one of her strengths that she can share with her valued clients. As a caring and knowledgeable agent, Laura has an excellent track record of giving the best experience to families, professionals, and young individuals in moving in to their new home, while saving time, money and effort in finding the luxury apartment that suits their lifestyle.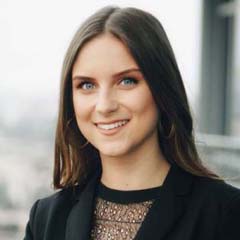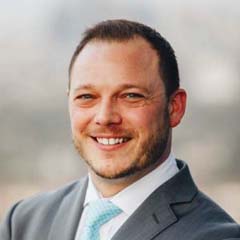 CHRIS W. MORRIS
Agent
Chris is a talented and competent agent who is known to provide customer-friendly and customer-centered real estate services. When dealing with clients, he ensures to make their experience personal, hassle-free, seamless and enjoyable. No wonder he was able to build a solid reputation in the industry. Chris is one of the top apartment locators and together with the JUVITAE team of experts, he helps in organizing luxury apartment searches, arranges schedules of showing, and offers expert advice in choosing the best luxury apartment.
REAL SUPPORT.
REAL PEOPLE.
"An exceptional experience is the lowest expectation we provide."
~ Julian R. Vera
Here is What Our Clients Have to Say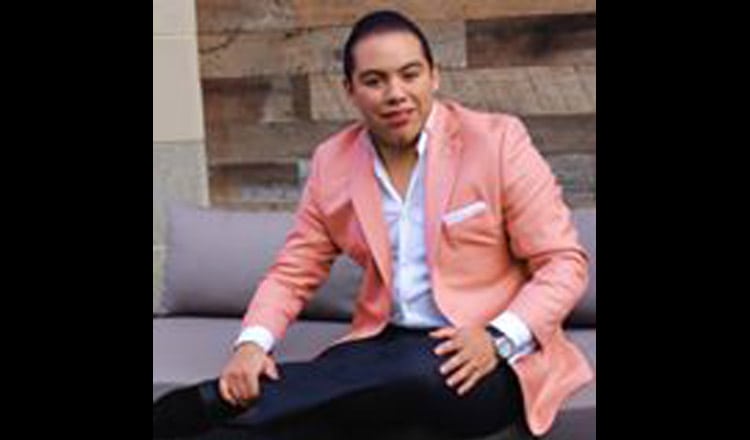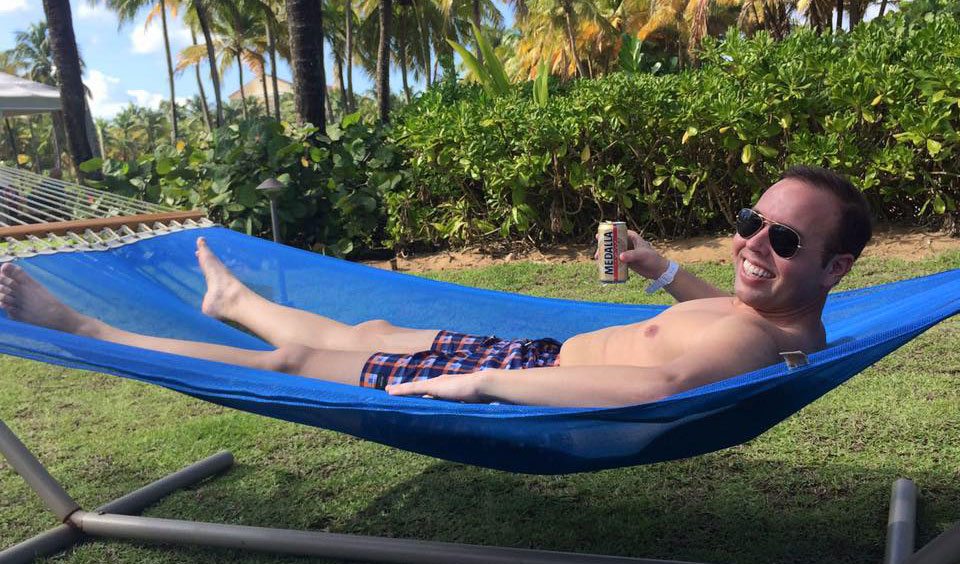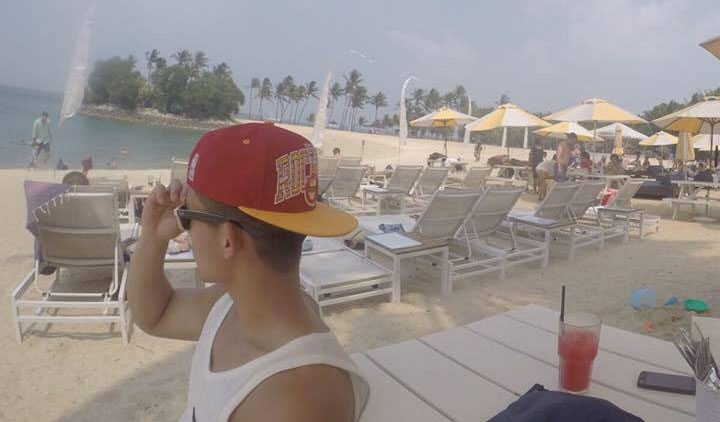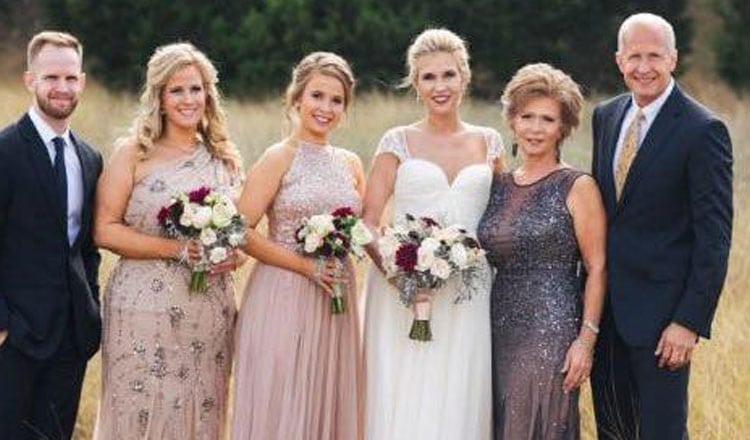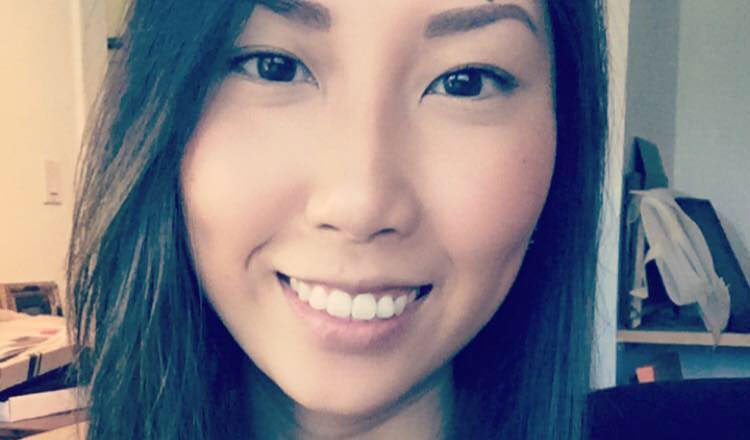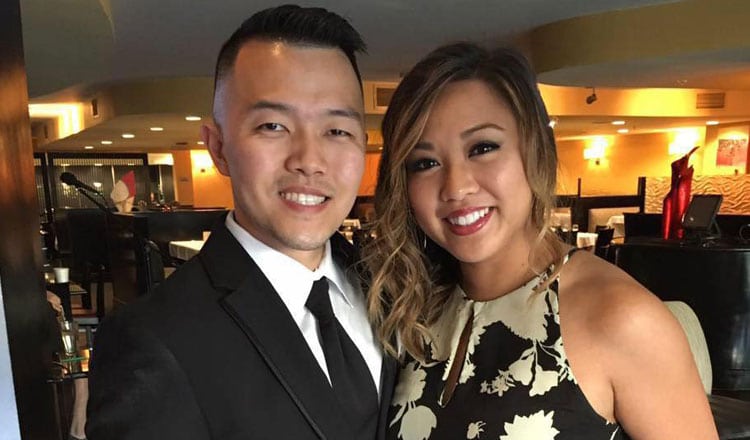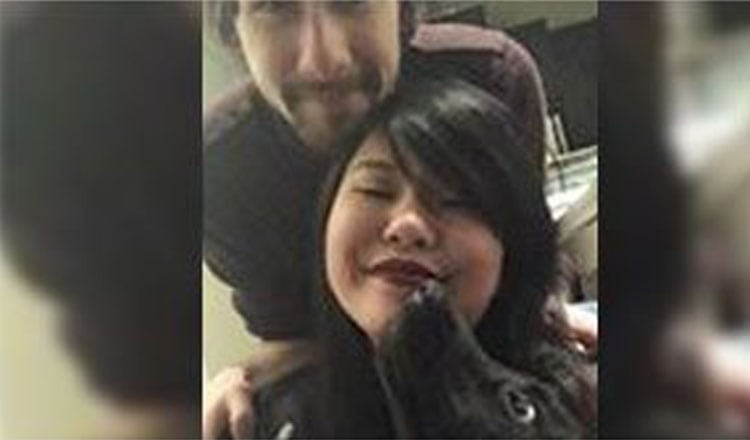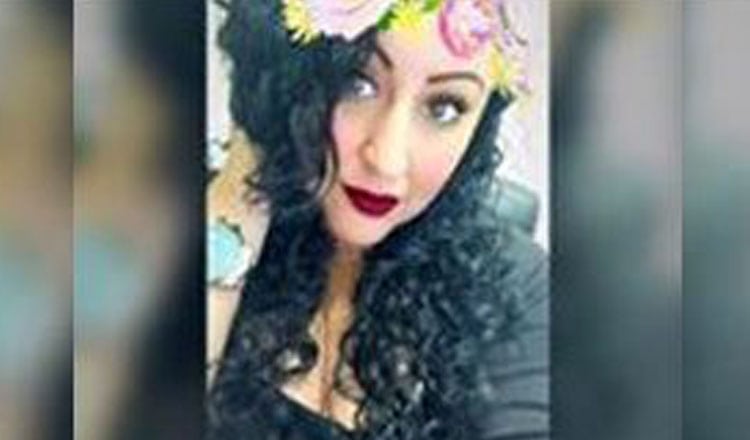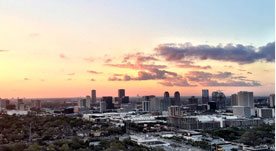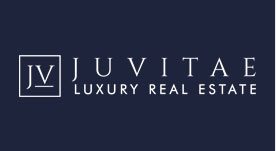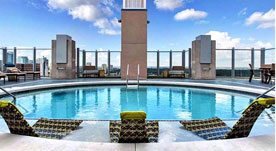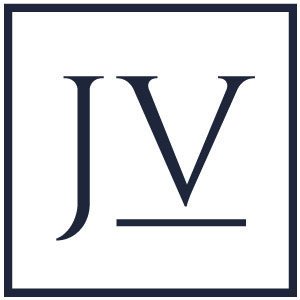 JUVITAE Luxury Leasing – Home of the best luxury apartment locators – is a worldwide luxury real estate firm based in Houston, TX. As accredited, bilingual real estate professionals, they specialize in luxury leases for both short-term and long-term leases. Its president Julian Vera is a self-proclaimed perpetual overachiever and actively adds to his team others whose sense of accomplishment burns deeply within them, as well. He has been able to amass a team of like-minded and like-hearted professionals who cater to clientele who have distinct tastes, demanding schedules and sometimes quickly changing needs. The team has an innate talent for anticipating their clients' requirements and wishes.
Julian and his team have a deep-seated passion for creating a real estate experience that people remember fondly rather than just a drudging transaction on which they look back with disdain or indifference. JUVITAE's goal is to establish long-term relationships with their clients and to meet their needs in whatever cities they may land next. He and his team seamlessly guide clients through their luxury acquisitions and sincerely attend to details other realtors might not be willing to do such as personal transportation to and from the airport or serve as guides who assist their customers in quickly acclimating to their new city. Being able to provide customer service that encompasses a concierge attitude is paramount.