Best Luxury Apartments|Houston Montrose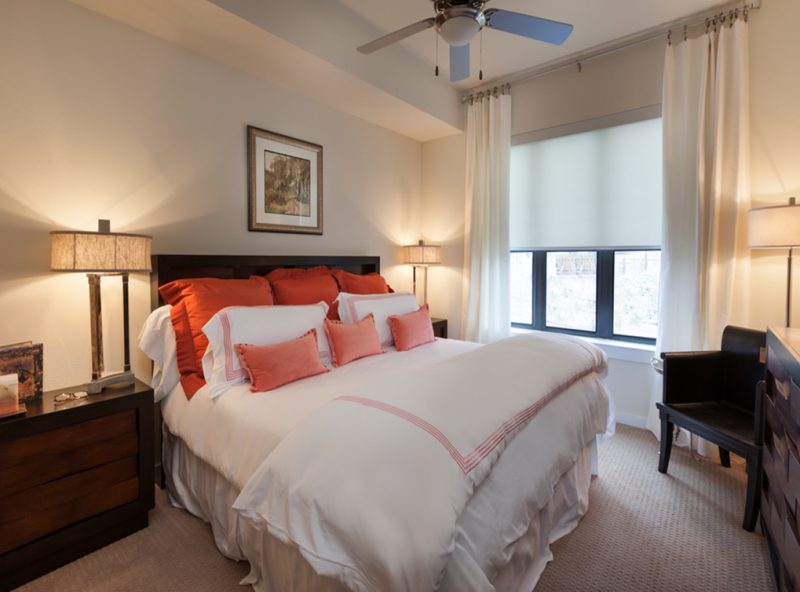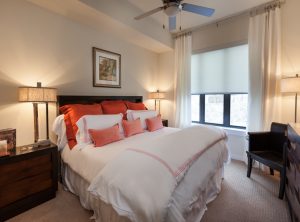 Have you heard of the slogan "Keep Austin Weird?" In Montrose, residents have promised to abide by this and keep it exactly as it is.
Montrose is a residential neighborhood situated in the Neartown Area in Houston that has transformed to become the "Heart of Houston." Its weirdness shines through a montage of bungalows which are centuries-old, sky-scraping townhomes, ceremonial cottages, regal mansions and luxury apartments Montrose is famous for.
Ceremonial cottages and regal mansions that line along well-manicured boulevards and avenues are contrasted by offbeat bars and music dives, breathtaking art galleries and theaters, funky shops, and almost every kind of business with a touch of local spirit.
Along these clean streets lie coffee shops of every variety, from a national chain such as Starbucks to comfortable private enterprises. During the daytime, the streets always have this nice buzz about them, with an amicable atmosphere pervading Montrose from its bungalows to its many art galleries and eclectic café.
At night, the neon-infused lighting of the tattoo parlors of Montrose come to life. The best luxury apartments in Montrose, on the Inner Loop, are within walking distance of the hubbub and extend all through Montrose to River Oaks and Neartown, and even into South Central Houston.
New developments always seem to be in the works, such as the recent Susanne luxury condos and Montrose luxury apartments that overlook downtown Houston. Business and city life are intimately intertwined in the very open Montrose neighborhood, which is also famous for its acceptance of multiple demographics.
Anything goes in Montrose
You can be different in Montrose. You can get inked in tattoo parlors or drive through tree-shaded bungalows and cunning coffee shops, and nobody will care, much less notice you. You can literally do anything. This is why this neighborhood is number 1 in the list of apartment hunters when choosing luxury apartments in Houston.
You can spend the day visiting art galleries, finding some interesting treasures at the many thrift shops along the street or grabbing a sandwich at a coffee shop. This location will give you the happiness and satisfaction that you truly deserve. After a long day, kick your shoes and prop your feet up as you enjoy living in one of the best luxury apartments in Montrose.
You will love staying in any of the Montrose luxury apartments that are for rent or sale because it is practically close to everything you like to do. You can do all your errands on one street in only about an hour, while still enjoying the coolness of great trees lined on the sides of the streets.
Why Choose a Luxury Apartment in Montrose
The Susanne is just one of the new luxury developments taking place in the Montrose community. Because of the neighborhood's centrality, it is an ideal spot for Houston professionals and young families to plant their roots.
The Chapel of St. Basil is at the University of Saint Thomas Campus and represents a bastion of Catholic worship for Houston Proper. Alternatively, the Rothko Chapel is an architectural force to be reckoned with and is a non-denominational forum for religion, architecture, and art.
The highly regarded Rice University has a large presence in the region, and the unique micro-cinema by Houston's very own Andrea Grover champions works by small-time producers showing their creations to the public all through the year.
The residential areas, whether rentals and owned, include places such as the Sovereign at Regent Square, which is a luxury high-rise that offers up to two bedrooms. The living arrangements along Jackson hill are even more upscale, with Pearl Midtown, the best luxury apartments in Montrose, having two-bedroom apartments with lovely quartzite countertops, garden-style tubs, and pristine wood plank flooring.
As you would expect, Montrose luxury homes and suites often have around-the-clock Cyber Cafes and an Athletic Club inside their communities. These are just among the number of luxury amenities that Montrose has to offer which its residents get to enjoy.
Notable Spots for Montrose Residents
Hope Stone: This Montrose, Houston, support service is all about performance art, which allows it to integrate seamlessly into the interests of Montrose-area residents, given that art is a centerpiece of city life. You can take dance and movement classes there, and the center has an outreach program for underprivileged youth.
The Aurora Picture Show: Artist Andrea Grover's non-profit micro-cinema. If you are a supporter of small-time producers with a vision, you can view and support their work here year-round.
Aladdin Mediterranean Cuisine: a little piece of the Greek island resides with this well-regarded restaurant, which is a must-see for Montrose visitors and residents alike. Lamb, hummus, falafel and other dishes indicative of Greece are served here, where the native art on the walls helps create a light ambiance.
House of Dun: This is an elegant house with a remarkable setting. It sits among grandiose Victorian gardens and woodlands. You can make a tour of the house to discover its architecture and hidden gems. You will enjoy looking at the astounding collection of needlework, plasterwork, ceramics, and artwork. Explore the wooded den and walled garden, and even venture up to the fields to the Montrose Basin Local Nature Reserve.
Searching for Montrose luxury apartments in Houston can be such a pleasant experience as the city itself. With the right real estate agent to assist you, you are closer to finding the best luxury apartment for you and your family.
Here at JUVITAE Luxury Leasing, we specialize in placing our valued clients in a Houston community that fit their lifestyle. Call us and we will do the heavy lifting for you. Go and enjoy your life while we do our job to find the best luxury apartments in Montrose for your next residence.
Find the Best Luxury Apartment in Montrose, Houston, with JUVITAE
JUVITAE Luxury Leasing—home of the best luxury apartment locators—is a worldwide luxury real estate firm based in Houston, TX. JUVITAE specializes in both short-term and long-term luxury leases.
Juvitae has a team of like-minded and like-hearted professionals who are passionate about providing their clientele—who have distinct tastes, demanding schedules and sometimes quickly changing needs—the best real estate services. The team has an innate talent for anticipating their clients' requirements and wishes. JUVITAE Luxury Leasing's goal is to establish long-term relationships with clients and to meet their needs in whatever cities they may land next. If you are looking for penthouses in Montrose, JUVITAE Luxury Leasing is your one-stop company for everything real estate.
If you are looking for the best Montrose Luxury Apartment, Juvitae team will seamlessly guide you through your luxury acquisitions. The JUVITAE Luxury Leasing Team will sincerely attend to your concerns and provide you with details other realtors might not be willing to do such as personal transportation to and from the airport or serve as guides who will assist you in quickly acclimating to your new city. Being able to provide customer service that encompasses a concierge attitude is paramount to Juvitae and his team.
Clients' reviews about their experience with JUVITAE Luxury Leasing emphasize that their relocations and acquisitions were seamless, enjoyable and satisfactory. In choosing your luxury apartment in Montrose, Juvitae and his team will apply their expertise in strategic planning, logistics coordination, and negotiation and transaction management.
Are you now ready to find the best luxury apartment in Montrose? Contact JUVITAE Luxury Leasing today and speak with a seasoned Luxury Real Estate specialist who will give you a sense of confidence greater than that provided by other real estate service providers. With JUVITAE, experience the luxury living that suits your lifestyle!